Frustrated with the lengthy verification process when registering with a new casino!?
Wyzia Financial has the perfect solution! Their newest product, FastPlay, has just been launched in Ontario to facilitate players' registration process and help them carry out timely deposits.
If this is the kind of solution that appeals to you then we invite you to keep on reading!
FastPay for Ontario
Wyzia Financial is a Canadian money service that has launched the perfect product to help Canadians residing in Ontario register with an online casino in the newly regulated market.
Called FastPay, the payment solution has been created with the purpose to speed up the registration process, particularly the account verification and provide a swift deposit solution.
The account verification, while necessary, has been identified as a major hold-up for players to proceed with the gaming session. With FastPay that waiting time will be significantly reduced.
FastPay will provide both players and operators a number of benefits, amongst which Know Your Customer (KYC) needs, enhanced KYC, and simultaneous deposits and registration.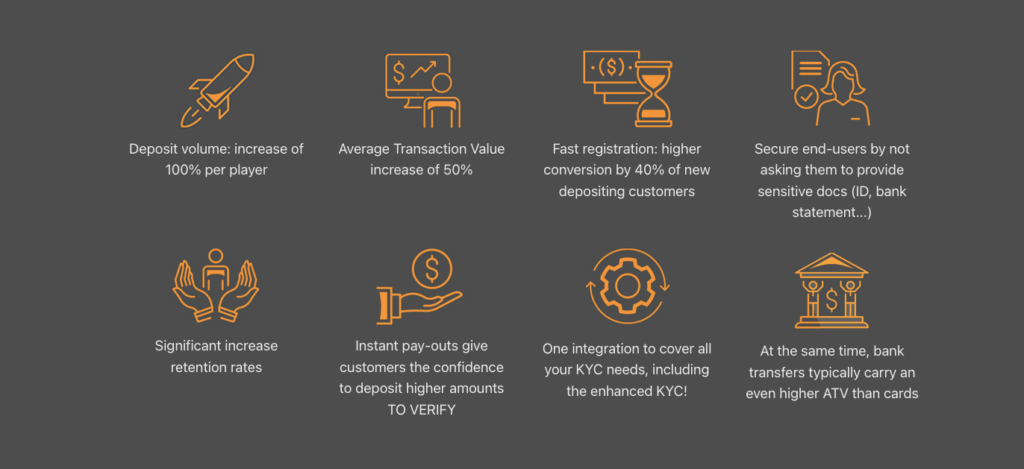 Guy Fiez, Wyzia CEO had this to say on FastPay: "FastPlay is a brand launched on the market promising to revolutionize the way Canadian consumers play, making it easy and accessible whilst fully adhering to regulatory standards of such an industry. The roll-out of this solution is part of a wider exercise to ensure that the solution brings a faster gaming experience, wider coverage in terms of operators, and the latest innovative technology for Canadian consumers."
Since it became regulated, Ontario has become one of the biggest iGaming markets in the world. Being also new to the scene means there is a high demand for payment solutions to cater to the market.
Who is Wyzia Financial?
Located in Canada, Wyzia is dedicated to providing merchant solutions through online payment transactions.
FastPay is their latest product and it has been designed to serve the newly regulated Ontario iGaming market, both operators and customers.
With a team sporting over 20 years of experience, Wyzia payment solutions are always tailored towards providing the best payment solutions, regardless of regional limitations, while being industry compliant.
Check out other news in Canada right now!