Have you bought a lottery ticket from OLG (Ontario Lottery And Gaming Corporation) and still haven't checked it out!? Maybe you should!
OLG has announced that a $70 million Lotto Max ticket is still unclaimed and will expire come the 28th of June, 2023.
Think you might have a couple of unchecked lottery tickets? Keep reading to find out more details about the elusive ticket and winner!
$70 Million OLG Lottery Prize still waiting to be claimed
While a year has already gone by, OLG is still hoping someone will come forward to claim the staggering prize of $70 million.
The winning ticket was drawn on the 28th of June, 2022, which according to the OLG terms and conditions, is valid for a year from its draw date.
Since it's almost a year since its purchase, the expiry date is getting relatively close, and OLG is urging people to check their tickets.
It has also stated that the ticket was bought in the Scarborough area in the city of Toronto.
Tony Bitoni, the spokesperson for OLG, has commented: "Someone out there bought a Lotto Max ticket – put down five, ten, $15 – for a chance to win a $70 million jackpot. And in this case, they did. But no one's come forward yet. And we're in the business of paying lottery prizes and that's what we want to do for the person that legitimately bought this ticket in the hopes of winning a prize."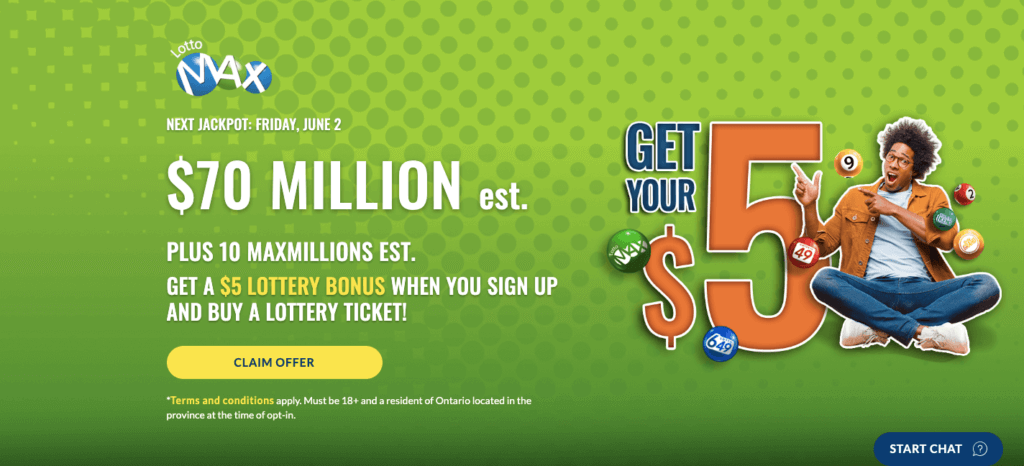 Bitoni suggests that the evidence points to a lost ticket, as no one seems to have checked the ticket either on the OLG app, at a lottery terminal or in a store.
He says they know which store sold the ticket, at what time and how much was paid for it. "If you can answer those questions currently, then our … investigative forensic team will take over, and they'll do their due diligence to make sure that you are the legitimate, rightful owner of that ticket."
Not The First Lottery Ticket To Go Unclaimed
People with winnings tickets tend to hurry to claim their prizes, however, according to Bitoni, a number of winning tickets still go unclaimed every year.
The highest unclaimed win on record occurred in August 2021, with a prize of $15 million from the British Colombia lottery.
If the $70 million Lotto Max ticket remains unclaimed, it will shatter that record and become the highest unclaimed lottery win in history.
Check Out Further News From Canada