What are Casino Wagering requirements?
In technospeak, wagering requirements are specific conditions attached to a bonus that players must meet before the value of the bonus – or any winnings accrued from it – can be withdrawn as cash. Almost universally, the requirement is a multiple (30x, 40x, 50x) of the original bonus amount that needs to be wagered on a designated selection of games.
In reality, a wagering requirement is a casino's chance to win back the money they just gave you. Casinos give players money, you ask? Big Yes. Known as 'Welcome Bonuses,' most casinos offer new players a cash reward that can be used to try new games and explore the site at little or no financial risk. If your initial deposit is $50, a casino may match, double or triple that amount and credit it to your account, but… you need to wager those funds before you can withdraw them. Why? Because they're casinos, not ATMs.
By law, businesses cannot offer cash to consumers in exchange for trying their products. They can, however, offer the possibility of winning cash with no promises or guarantees – think lottery tickets with an instant bonus scratch pad.
A bonus that offers to match a player's deposit by up to 200% for instance will add $100 to your account with an initial deposit of $50. The wagering requirement on the bonus funds ($100) may be 30x. This means that 30x$100 =$3K, requiring the player to wager $3,000 before being eligible to withdraw winnings. Spin $100 into 3 or 4K? Drop us at the Slots, please…
Why do Canadian casinos have wagering requirements?
In Canada, and most other countries where online and land-based casinos operate, the wagering requirement is mandated by law, or a condition the casino needs to meet to acquire a license. Why? Anti-money laundering legislation mostly, in order to keep the crooks out. And as mentioned, consumer protection laws play a large role. But the casinos are also looking to earn some of their money back and introduce new players to game selections and experiences they might not otherwise try at the risk of their own funds. In most cases, this is a win-win for casinos and customers alike.

Most common casino wagering requirements offer
Currently, players can expect a wagering requirement in the range of 30x as the most common multiplier value on offer in the Canadian market. Many casinos insist on 40x and 50x but this is considered high and more difficult to play through while retaining a reasonable opportunity to bank winnings. Low (10x) and No wagering requirement casinos are gaining in popularity as a result, offering players a wider range of consumer choices and applying pressure on the traditional wagering requirements model. More on that after the snack service.
How to beat wagering requirements
When it comes to beating wagering requirements, choosing the right bonus offer is the first key to success. In most cases, the lower the multiplier value, the better, although the value of potential winnings may be lower on average. The second step to beating wagering requirements is game selection. Slots typically return 100% of the value of the wager to the player to be offset against the bonus condition balance. Depending on the game volatility, players can usually meet the wagering requirements on slots in fairly short order.
For example, a new online casino comes up on your radar offering a Welcome Bonus of 200% on initial deposit values up to $100. The terms and conditions (T&Cs) of the bonus stipulate a 30x wagering requirement on the bonus funds. If you deposit $50, the casino slides an additional $100 your way ($50 x 200%) to bet with and keep the winnings from, subject to wagering the bonus value thirty times; $100 x 30 = $3K. When that condition is met any remaining bonus funds and winnings accrued from it can be withdrawn as real cash.
Games contribution to wagering requirements
How to wager $100 of bonus money thirty times, like the equivalent of three thousand bucks? Usually, the online casino will provide a menu of preselected games that credit your wagering requirement with every bet made. Players can sometimes choose old favourites but more often than not the casino wants new customers to explore the site and enjoy new experiences virtually risk-free. As an incentive to do this, games that contribute to the wagering requirements are weighted in such a way as to meet the conditions reasonably quickly.
Game Weighting? This is the calculated amount a particular game contributes to a player's wagering requirement. Slots are usually weighted at 100%: bet a dollar, and a dollar of the wagering requirement is met. Roulette? That could be a 25% wagering requirement value – great if you love the thrill of the wheel, but not so much if you were looking forward to a Blackjack session. How do you find out how each game is weighted? Read the terms and conditions for the bonus! The game menu options for wagering requirements and their corresponding values must be clearly stated;
Example of game contribution in a real welcome bonus
What does game contribution mean?
When it comes to wagering requirements, the online casino terms and conditions clearly state which games qualify to contribute to meeting them, the calculated value of each bet made in percentage terms, and which games are excluded i.e slots = 100%, video poker = 0%. This information makes the casino's guided tour through wagering requirements fairly easy to understand for most players.
Where to find the game contribution for each bonus?
The terms and conditions (T&C) page attached to the bonus clearly defines which games qualify to meet the bonus's wagering requirements, and the percentage of value (weighting) each game provides. As mentioned, slots usually credit 100% of each bet and are typically the best way to work through the wagering requirements in fairly short order.
The bonus terms and conditions page will often feature a game weighting menu and/or easy-to-follow table players can reference before placing bets that contribute to wagering requirements;
Slot machines (except those exempt): 100%
Video Poker: 30%
Casino Hold'em: 10%
Oasis Poker: 10%
TXS Hold'em poker: 10%
Ultimate Texas Hold'em: 0%
Baccarat (all kind): 0%
Punto Banco: 0%
Roulette (all kinds): 0%
Blackjack (all kinds incl. Pontoon and Double Exposure): 0%
All other games: 100%
Example:
| Game | Contributed money (per $10 bet) |
| --- | --- |
| Slot machines | $10 |
| Video Poker | $3 |
| Casino Hold'em | $1 |
| Oasis Poker | $1 |
| TXS Hold'em poker | $1 |
| The rest of the games | 0 |
Wagering of bonus money only / including deposit
Turbulence ahead? Possibly. Most casinos give you bonus cash and apply the wagering requirement to their funds only. But some others give you the bonus cash and apply the wagering requirement to your initial deposit as well – this is known as a 'Sticky Bonus.'
A sticky bonus would impose wagering requirements on the combined value of your initial deposit and the casino funds. So a $100 bonus is added to your $50 deposit and the wagering requirement now applies to $150. At 30x, a one-hundred-fifty dollar wagering requirement just became $4,500 before you can withdraw cash winnings. Worry not. This type of bonus is casino-specific to how promotions are offered, and therefore optional. Shop around and as always, be sure to read the fine print of the T&Cs first.
Best wagering requirements offers in Canada
The landscape for wagering requirements in Canada and other markets is under considerable pressure to change. Multiplier factors are coming down from 30x, 40x, and 50x in response to player feedback and a number of new casinos are now offering 'low' and 'no' wagering requirements bonuses. While the potential bonus values may be reduced, low and no wagering requirements options benefit players who want added value without all of the imposing restrictions.
Best casino sites with no wagering requirements
If wagering requirements sound like an unnecessary travel delay, players can opt-out of taking the casino bonus on offer OR, look for a casino with no wagering requirements. Online casinos offering bonuses with no wagering requirements are out there and growing in popularity however, don't expect to see big dollar value bonuses tied to them yet. Most offer free spins and token amounts of bonus cash to entice players to join. But if wagering requirements seem too complicated to bother with, this is a great option.
The casinos below do offer seasonal offers for players in Canada – featuring bonuses with no wagering requirements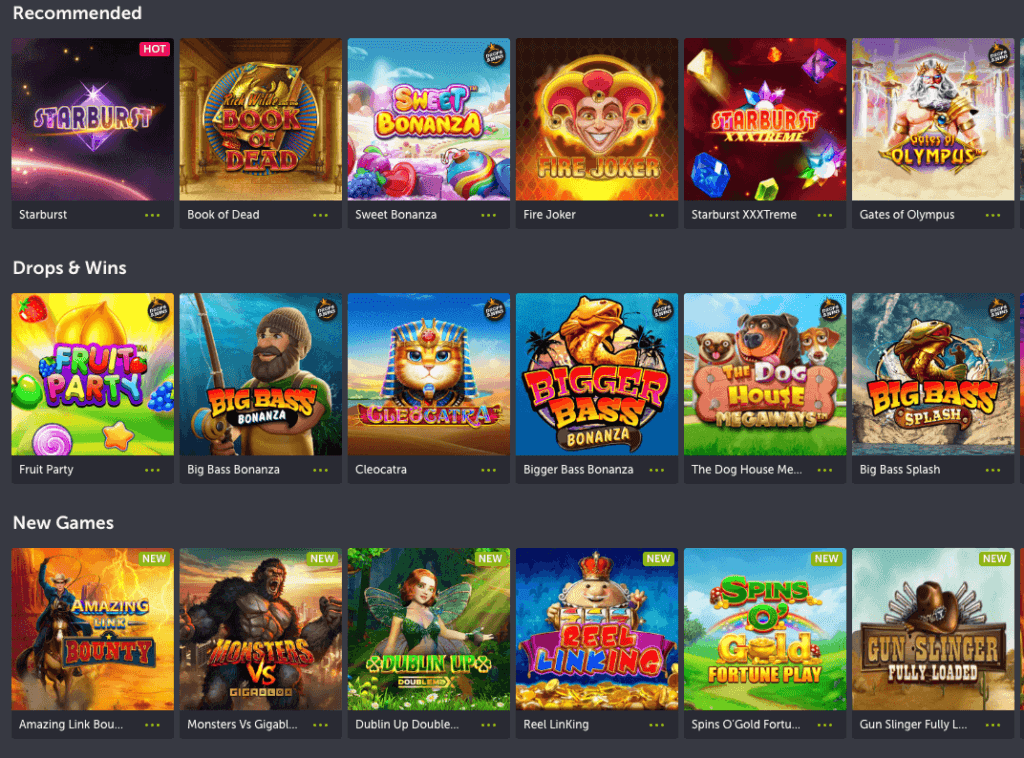 Lowest wagering requirements casinos
More and more, online casinos that offer low wagering requirements with their bonuses are becoming a destination of choice. These operators take a longer view in terms of customer retention and client relations. The minimal wagering requirements are in place primarily to meet regulations and the casinos want players to be well satisfied with their overall experience so they keep coming back.
Final Approach
Hard or soft landing? For better or worse, wagering requirements continue to remain a part of the casino landscape. But the value of bonuses and the specific wagering requirements attached to them vary widely between operators, giving customers the advantage of choice. Players can also opt not to accept bonuses that come with strings attached, eliminating the wagering requirement issue altogether.
The combination of high bonus values and low wagering requirements is ideal for most players. Others may see the wagering requirements as an added opportunity to accrue winnings. Finally, some may consider low bonus values and no wagering requirements as the preferred choice.
Frequently Asked Questions
A set of conditions placed on a bonus offered by online and land-based casinos. Players may receive cash from the casino to bet with. These funds need to be wagered at the casino a certain number of times before they - and any winnings accrued from them - can be withdrawn.
In Canada, as well as in most markets, the wagering requirement is considered low when the multiplying factor is 20X or less. Many casinos offer requirements as low as 20X, or even 10X.
Casinos often offer cash bonuses to new players when an initial deposit is made. A sticky bonus attaches the wagering requirement to this deposit amount as well as the casino bonus funds. Players are always advised to read the bonus terms and conditions carefully before placing deposits.
Players can bet on any eligible game to fulfil the wagering requirements. Each game is weighted differently, and some games may not apply. Review the casinos' list of games eligible for wagering requirements and be clear on the terms and conditions of the bonus.
Absolutely. Remember, the casino has given you their money to bet with. While nothing in gambling is guaranteed, players who apply the wagering requirements knowledgeably can double or triple the initial bonus value. But be aware of winning caps in the terms and conditions - the winnings generated from bonus funds could be limited to a maximum amount.