Money Cart 3 Review
Relax Gaming is back with another Money Cart slot. Inspired by Money Train, Money Cart is a spin-off that does not veer off too much from the original slot.
As is to be expected, Money Cart 3 is a remake of the original that, however, comes with some marked differences.
First, the game does not seem to have a base game at all. There is no laboratory that characterized the previous slots, instead, the action starts outside and stays outside.
Worthy of note is the RTP of 96%, the Lockit-Link mechanic and the maximum win potential of 10,000x your bet.
But this is just a taste of what Money Cart 3 has to offer! Keep reading this Money Cart 3 slot review to learn more!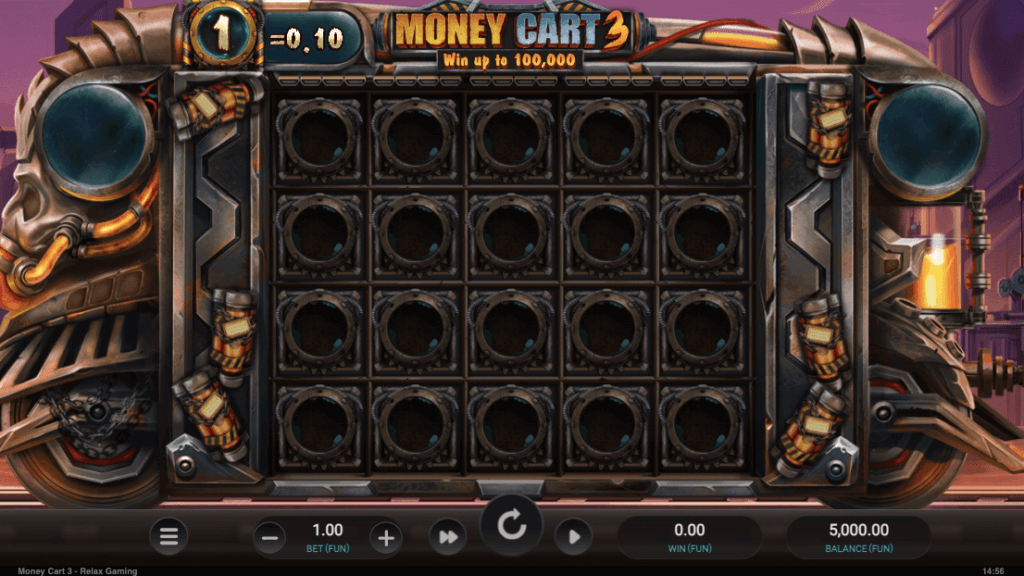 Money Cart 3 Review – Are You Ready for the Steam Ride of a Lifetime!?
Living up to the Money Cart name is no easy task. Every slot in the series became extremely popular among Canadian players, especially Money Cart 2.
For this reason, many wonder if Money Cart 3 is worth the hype!
What made its predecessor a great slot was the fact that the whole game felt like a bonus round. The newest slot is no different.
We thoroughly tested Money Cart 3 to help you understand how it works and what rewards it has in store.
What We Tested About Money Cart 3
We aim to create honest and transparent slot reviews. That being said, here's how we tested the game:
What Is Money Cart 3?
Money Cart 3 has a five-reel, four-row layout. Relax Gaming released it on April 12th, 2023.
Soon after you start spinning the reels, you'll realize that you'll have to trigger the characteristic Money Cart bonus to land a prize.
GENERAL DETAILS
Slot type
Video Slot
Number of rows
4
Provider
Relax Gaming
Reels
5
What Game And Bonus Features Does Money Cart 3 Have?
Like other slots in the Money Cart series, this game is all about the bonus feature. This is the only bonus you'll find in this game. See how it works in the sections below:
| FEATURES | NO. | LIST |
| --- | --- | --- |
| BASE GAME FEATURES | 0 | N/A |
| BONUS BUY FEATURES | 0 | N/A |
| BONUS GAMES FEATURES | 1 | Money Cart Bonus |
No Base Game Features for Money Cart 3
Money Cart follows the same model as the previous slots of the same name: it is all about the bonus game.
The base game, on the other hand, is bare of any features and trimmings. It is a means to an end. Its purpose is simply to land the necessary symbols to trigger the free spins round.
No Bonus Buy Feature
Money Cart 3 is not a Bonus Buy slot. You'll have to land at least three bonus symbols to trigger the game's bonus round.
BONUS BUY COSTS
Minimum-Maximum cost to buy the feature
N/A
Bonus buy cost (how many times X base bet)
N/A
Number of free spins unlocked
N/A
No Hold and Win Feature
Money Cart 3 doesn't come with a traditional Hold and Win feature. A slot that is designed around its bonus game hardly needs the addition of such a feature.
Potentially Rewarding Bonus Game Features
The bonus game begins with three respins. Every time a symbol or a multiplier lands on the reels, the number of respins is reset.
There are three types of modifiers: Classic, Tommy Gun, or Persistent.
Classic modifiers apply once to a random symbol, Tommy Gun modifiers target random symbols, and Persistent modifiers trigger every spin.
Here are the different modifiers you can find:
Collector – Adds values on each symbol to itself
Sniper – Doubles the value of three to eight symbols.
Collector-Payer – Adds the values of three to five symbols to itself and adds its total value to each of the symbols.
Necromancer – Retriggers two to seven previously used modifiers.
Absorber – Absorbs other symbols and removes them from the reels.
Filling a reel with symbols will unlock an extra reel, up to a maximum of two times.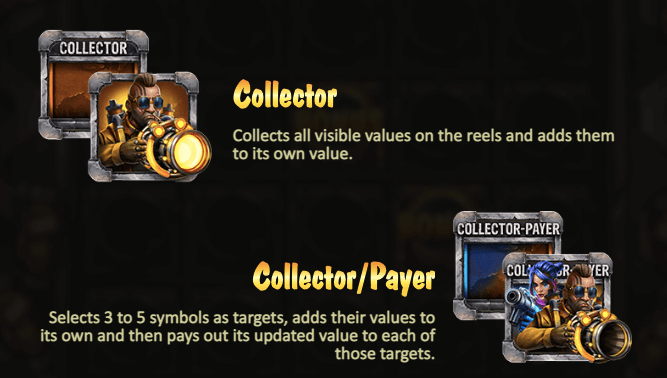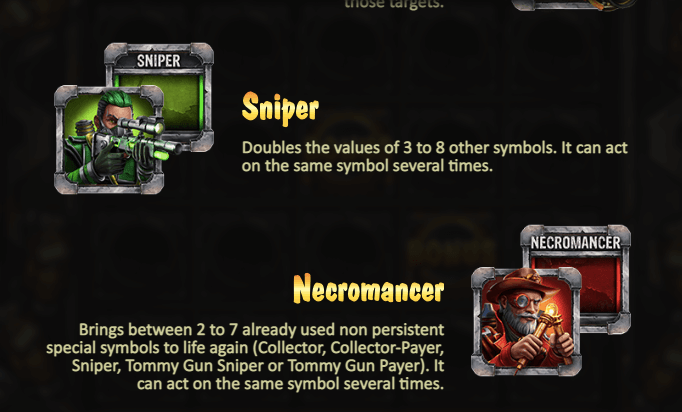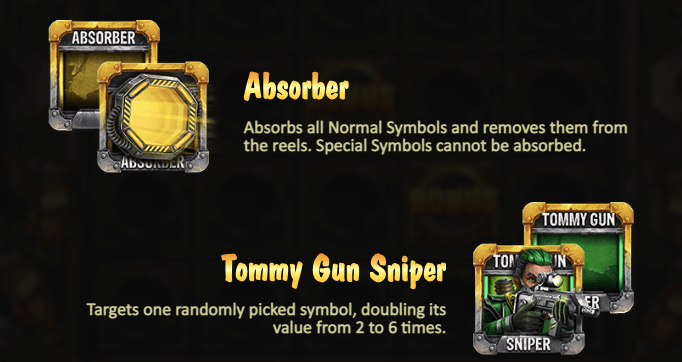 Other Special Features Seen On Money Cart 3
As with most modern slots, this game has all the special features you can think of. It has autoplay, a speed-up button, and a mute button. You can also adjust your stake between $0.10 and $100.
SPECIAL FEATURES
Autoplay option
👍
Change the speed
👍
Mute the sound
👍
Adjustable bet size
👍
The Story Behind Money Cart 3's Theme
Slots from the Money Cart series always had a post-apocalyptic atmosphere. Money Cart 3 goes a slightly different way, following a steampunk theme.
Beautiful graphics with the same design cues as its past iterations
Although it takes place in the future, everything about this game evokes its previous versions, including the modifier symbols and the playing grid that's made to resemble a train.
Immersive Sound Developed in-house
The game's soundtrack matches the theme incredibly well. It feels like a traditional Western song in the base game, but it quickly turns into a rock soundtrack in the bonus feature.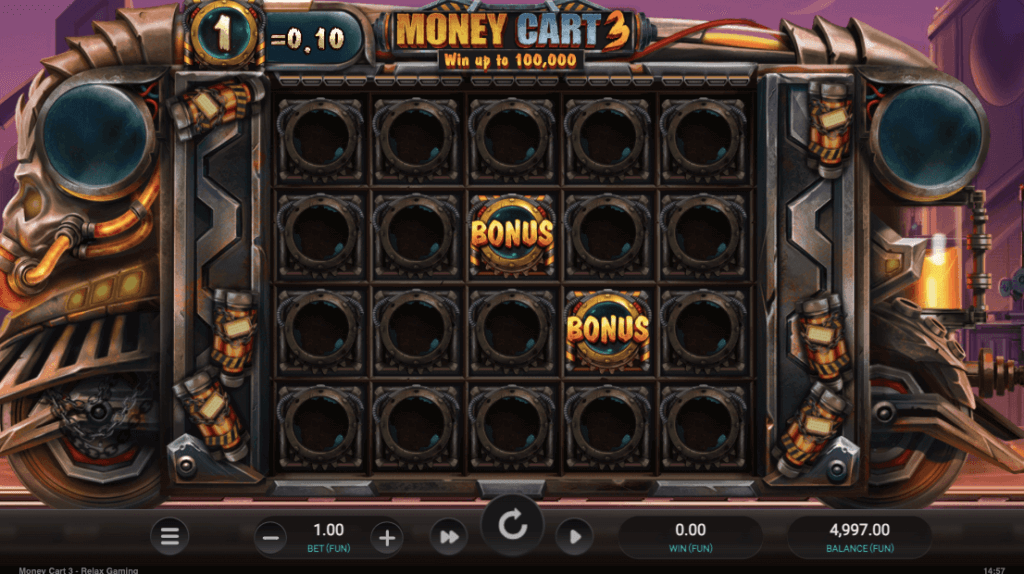 Who Made Money Cart 3?
Money Cart 3 was created by Relax Gaming. If you're into online slots, you'll probably recognize this game provider as one of the most innovative developers in the iGaming industry.
Our favourite slots by Relax Gaming
Here are a few slots by Relax Gaming you may like:
Money Cart 2
Money Train 3
Hot Rod Racers
Conclusion – Does Money Cart 3 Live Up To Its Name?
The lack of base game features can make the game feel underwhelming. Luckily, the bonus round triggers relatively often, bringing the RTP to 96%.
The new modifiers are also incredibly fun, especially the Necromancer and the Absorber. In addition, it also has a maximum win of 10,000x your stake.
Overall, Money Cart 3 can pack a punch and despite being one in a series of three, it can confidently stand up on its own as one of the best new slots of 2023.
FAQs
Can you play Money Cart 3 from Canada?
Yes! Many Canadian online casinos offer all of the Money Cart slots, including the latest Money Cart 3.
Is Money Cart 3 a safe slot to play?
Yes! Money Cart 3 was developed by Relax Gaming, one of the most reputable game developers in the industry. Not only is this provider known for producing safe games but is also licensed and regulated.
How much can you bet while playing Money Cart 3?
While playing Money Cart 2, you can bet anything from $0.10 to $100.
How can you trigger the Money Cart 3 bonus round?
Money Cart 3 is different from the usual run of the mill slot. The game does not have any symbols, instead, you need to land to bonus symbols to trigger the free spins round.
Where can you play Money Cart 3 from Canada?
All online casinos offering games by Relax Gaming and accept Canadian players, will very likely have Money Cart 3.
Does Money Cart 3 come with a bonus buy feature?
No! Money Cart 3 does not come with a bonus buy feature.